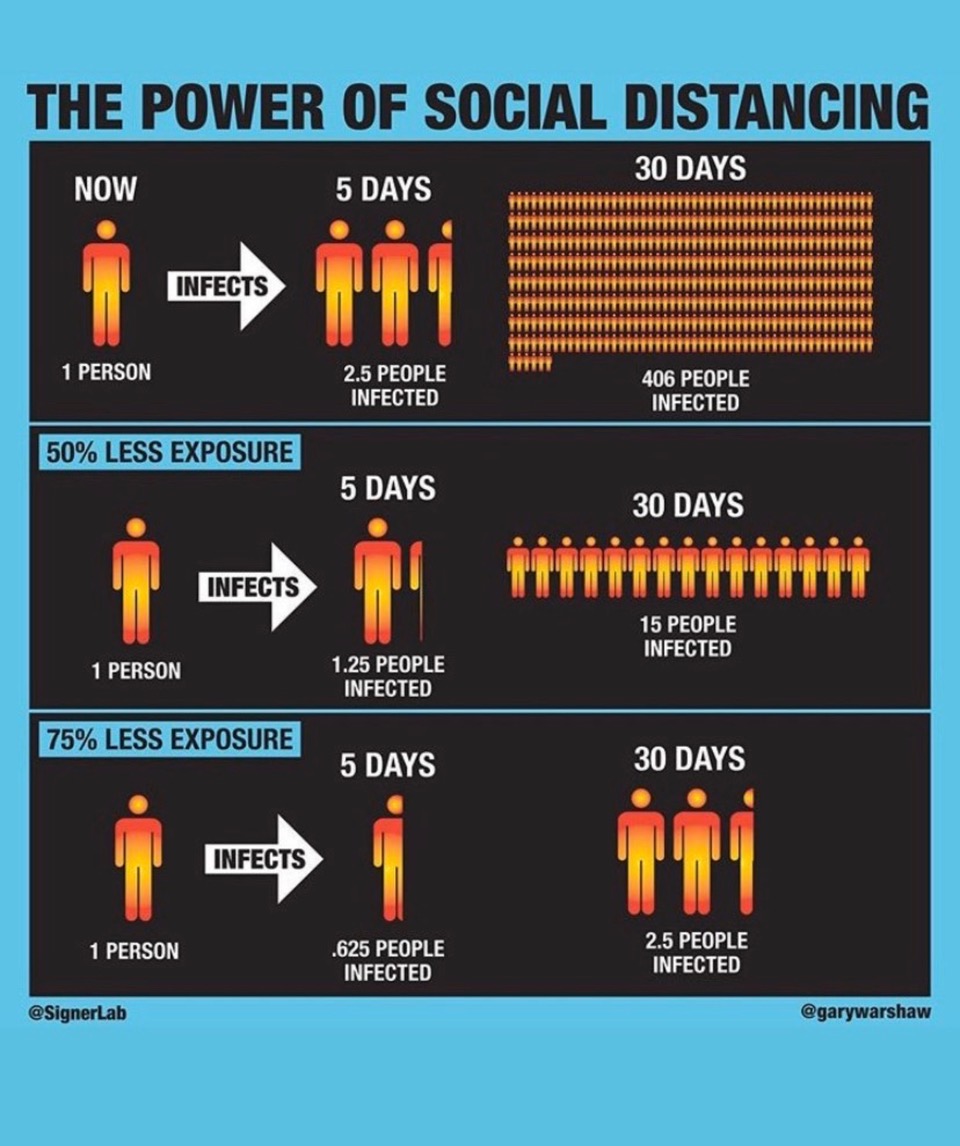 March 22, 2020
Today I took my daughter to visit her friend where she stayed a few hours. It's likely this is the last time we''ll do that for a while. The friend's mother offered to bring my daughter home later in the day. While it felt strange, I declined and said I'd pick her up. You see they can maintain some social distance in a house and on the farm, but in the tiny space of a car that is much harder.
I explained to them both that we are practicing social distancing and trying to bring these new habits to the front of our minds. I asked them both to be mindful about it while my daughter visited them. Then a surprising thing happened. While these conversations were happening outside, at 6 meters distance ,another woman who I don't know, was waiting at her car to greet her adult friend and visit. The surprising thing was that she congratulated me for what I had said! Then we all acknowledged together that we could get used to this new reality and that it won't last forever.
While it felt strange to have this conversation and I was at pains to say "I know you don't have the Corona virus" I'm glad I did talk about physical distance. I am a health professional and I spend many hours every week supporting other health professionals, namely doctors. Seeing the people flocking to Bondi Beach on Saturday made me weep. Is no-one listening?
This new virus is NOT like the flu. It is far more lethal. According to the World Health Organisation (WHO) 2% of people with the flu will be hospitalised, 19% of people with COVID19 will need hospitalisation. Of people with the flue 0.1% of them will die, of the people with COVID19 the estimate is between 1-3.4% will die. At best this means 10x more people will die with COVID19 than with the flu. At it's worst it will be 34x the number of people will die.
(See figure 1)
I cannot comprehend how we as a community, will recover from the collective grief and loss of this many people dying in such a short time. Watching what is happening in Italy gives us a window into our possible future. At the time of writing they approach 5,000 deaths in just a few weeks. It is ignorant and arrogant of us to believe it will be different in Australia. Staying home and away from each other is temporary, such a small price to pay for individual and collective wellbeing.
If we do not take social distancing very seriously right now in the short to medium term, this will mean inordinate distress and stress for our health professionals who are putting their lives on the line in droves, every single day, to meet this new demand on our health system. All their other work, taking care of us, has not gone away. They are already overwhelmed with the enormity of the task ahead. I am struck every single day by their courage and their willingness to step up. I salute every single doctor, nurse, pathologist, every health worker currently at the front line of this crisis.
Without social distancing, in the longer term, we will have a collective mental health environment that we have never seen before. Thousands of people grieving lost loved ones. Potentially thousands of health professionals burnt out or otherwise damaged by the wicked ethical dilemmas they have faced, because there are not enough ventilators to go around the many, many infected corona virus sufferers. Officials, politicians and other emergency personnel who are haunted by whether they could have done more. A community disillusioned, sad and confused.
Staying at home, having no work for a few weeks or months might lead to feeling isolated and scared. We are collectively incredibly vulnerable right now. BUT it will only get worse and it is already worse for our health professionals. Please, please stay home and at your distance as much as possible. The whole country is depending on you more than you know. If we stay at home we can start to flatten the curve and we can learn to look after each other in this situation. We can be alive, the health professionals can achieve more great outcomes and we can look to the future together with hope.
Please stay home, as a family we will be enjoying each other's company, learning lots of new online skills, getting some home jobs done that have been waiting a long time and looking forward to visiting our friends in the Spring. Perhaps the teens in my family will learn how to talk on the telephone!
To Mr Morrison, Mr Andrews and all of your colleagues. Thank you for the efforts you are making, this situation is monstrous and there is no easy answer. We can get used to staying home, be bold and brave, lock things down sooner, not later. Institute a curfew like many other cities and regions have, take head of the countries who are successfully flattening the curve like Taiwan, close schools and public transport, shut our sporting codes down, test more people for the corona virus. In short, give every single life a priority over economics. As a psychologist I am asking you to choose short term pain and help us save lives and our long term collective mental health.
---
Sharee Johnson works as a psychologist, executive coach and meditation teacher. She is the Director of Coaching for Doctors and consults with people all around Australia in person and online. Sharee lives in Gippsland, Victoria
---
This event was posted by Sharee Johnson.
Bookmark this event.